Hand dyed tights are one of my daughters favorite fall accessories.  The more colorful the better.  If she can pair them with a tutu then she is even more excited.  Yes, I have a girly girl.  It is a good thing her mother is an artist and loves to play with dye.  Last year I purchase a ton of white clothes from the clearance rack at Target.  I think the most I paid for any one item was $2.49 and with prices like that I can afford to customize them to suit her taste.    If you want to see they other dyed pieces check out the category Hand DYED PROJECTS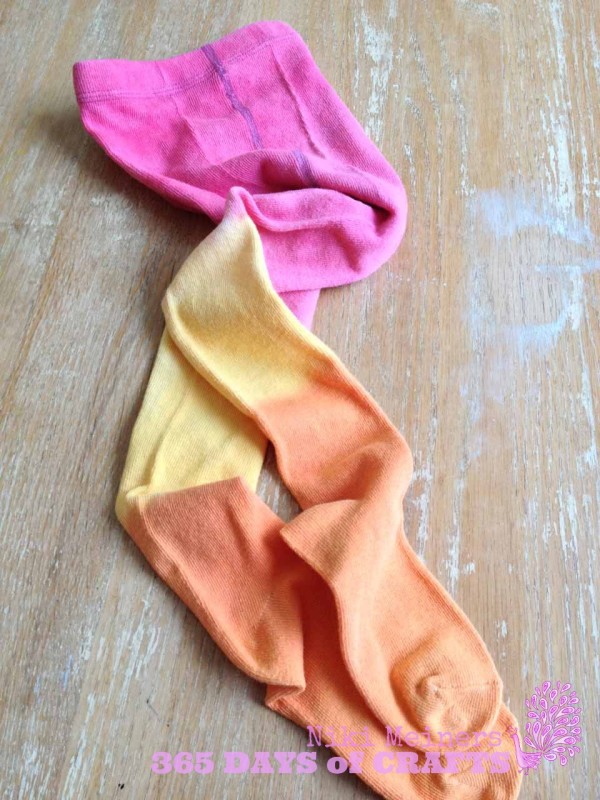 Directions for colorful dyed tights:
Rinse white cotton tight.  Squeeze out excess water.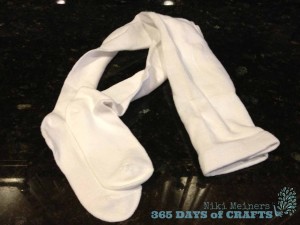 Place tights over a raised covered surface or in a stainless steel sink on a drying rack. Do not place them directly on the colored surface the colors will blend together.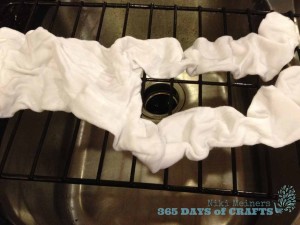 Use a squirt bottle or purchase dye that comes in a bottle.  Mix the dye according to manufacturers direction.  If you are using a dye that requires heat to work, you can microwave the mixture for faster results.   Allow they dye to dry according to directions.  Rinse at the tights one color at a time starting with the lightest color.  Rinse until the water comes clear and then wash.
I personally recommend that you wash them separately.  Do not wash them with whites.