Lemon Candy Corn cookies from a cake mix were created to add to a "Pop Corn Box Challenge" that we were asked to take part in.  Check the link at the very bottom to see what others did with their pop corn boxes.  Also there is a $100 Disney GC giveaway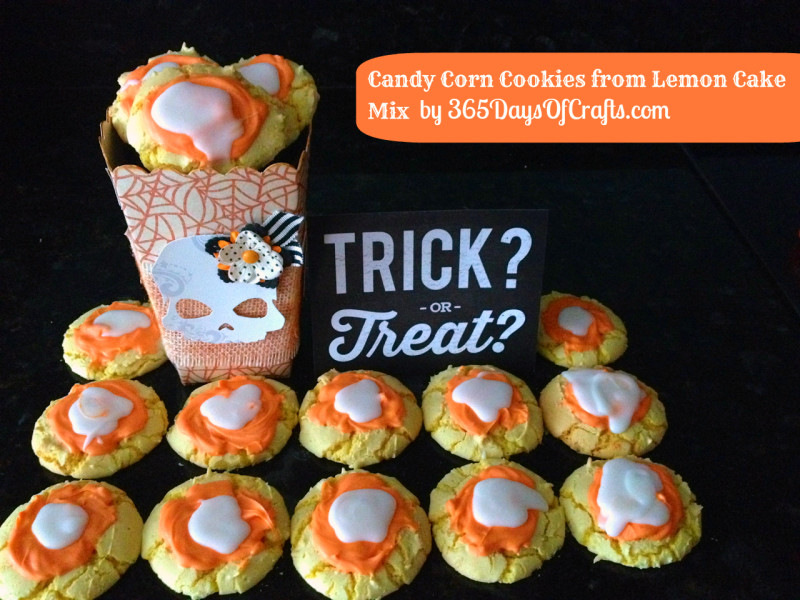 Ingredients for Lemon Candy Corn Cookies from a cake mix:
Lemon Cake Mix in a box
2 eggs
1/3 cup oil
tsp lemon juice
1 cup candy melts
1 tbsp lemon juice
1 cup powdered sugar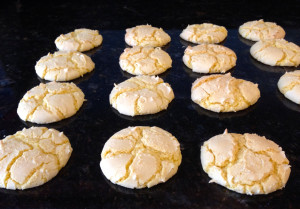 To make Candy Corn Cookies:
Mix eggs, oil, lemon juice in a bowl until all ingredients are blended.  Form dough into 1.5 inch balls and place on a cookie sheet.  Bake at 350F for 12-14 minutes.
Yes, it really is that easy to make Lemon Cookies from a cake mix
Melt the candy melts – I use a bottle in the microwave. Place a dollop on the cookies and spread around. Spread the icing around and let it harden.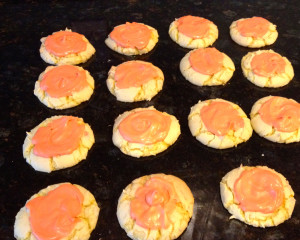 Mix the powdered sugar with the lemon juice a little bit at a time until you have the consistency of glue.  Place a small dollop on the center of the cookies and let harden.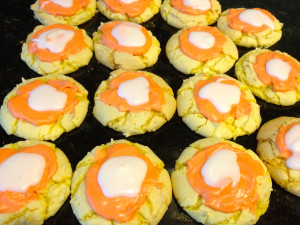 Place the cookies in your favorite gift packaging and give to your friends.The packaging I made was part of a Pop Corn Box challenge for a blog hop.  To see what the other designers created with their popcorn boxes click the link –> An InLinkz Link-up