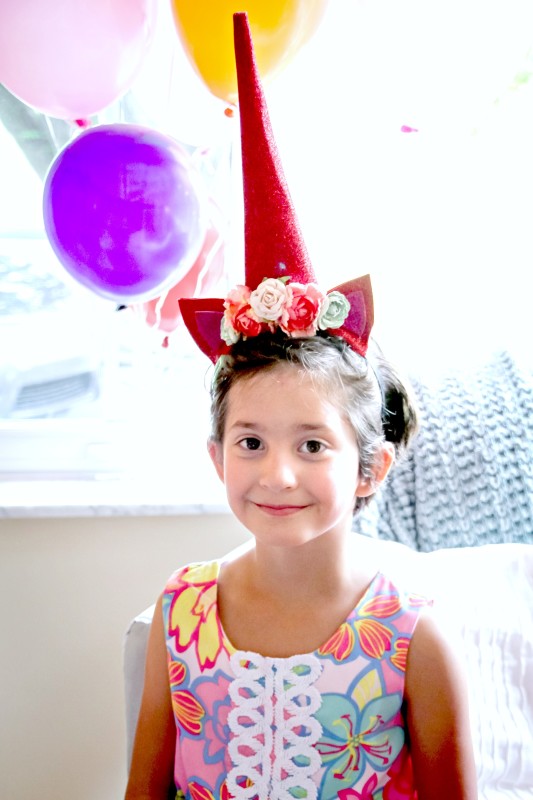 My baby girl turned 6 last week.  She asked for a Unicorn party.  I found the perfect paper supplies at Oriental Trading Company  and not only were the unicorns adorable there was a rainbow too.  My inner 80's child was so happy to combine two of my favorites and my daughters too – Rainbows and Unicorns.  We went with a rainbow food theme and that was very easy to do with fresh fruits and vegetables plus a few colorful sweet treats like rainbow marshmallow pops and rainbow cupcakes. (OTC is also a client of mine and provided supplies for the party.)




The birthday girl was very pleased with her party.   We decked the main table out in everything rainbow that we could think of.  We listed off ideas together and she came up with a few more but we had to set some limits.  Plus there was no way I was making 8 cups of Jello in 7 colors.  It was NOT happening and I have not had luck with layering colored Jello. (You might have seen layered rainbow cups on Pinterest.)  Last time I tried that my was about 10 and my grandmother and I made the ugliest layered Jello fruit dessert ever.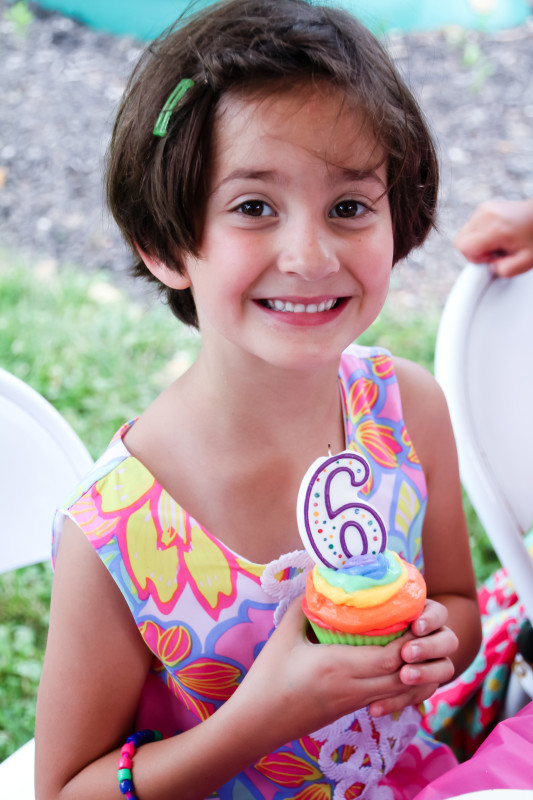 I made  unicorn horns in rainbow colors for her friends.  The tutorial can be found on the OTC Blog.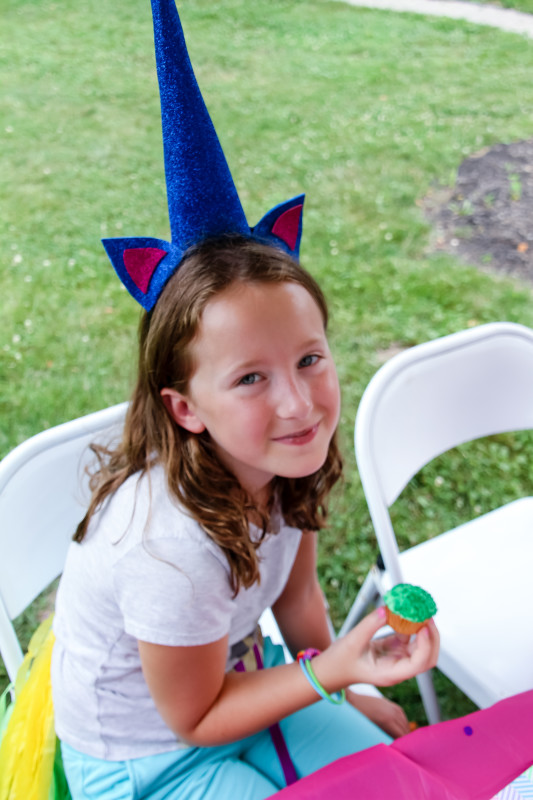 The party favors were very quick easy and in expensive.  I fill paper gift bags with candy and added unicorn stickers to seal them closed.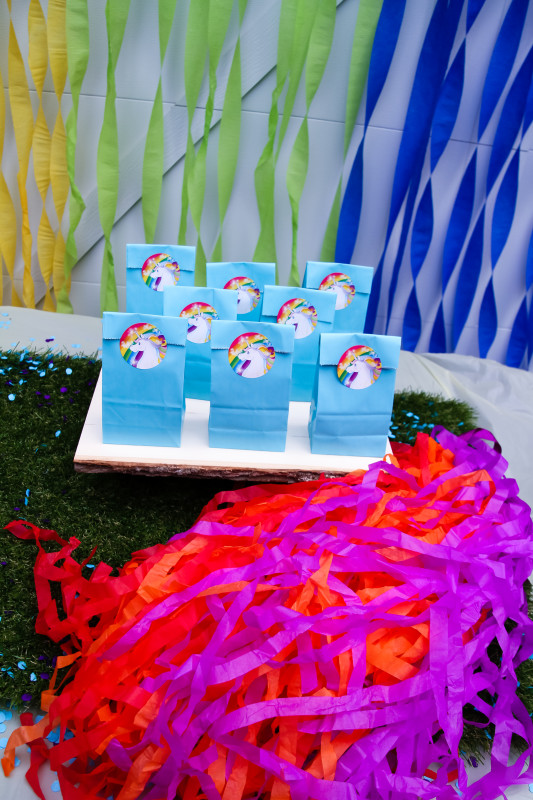 We munched on rainbow foods. Some of the foods were healthy and some were not but they sure were delicious.
And best of all the kids were able to run around with rainbow colored tails and burn off some of their energy.  We tossed hula hoops around traffic cones and did crafts.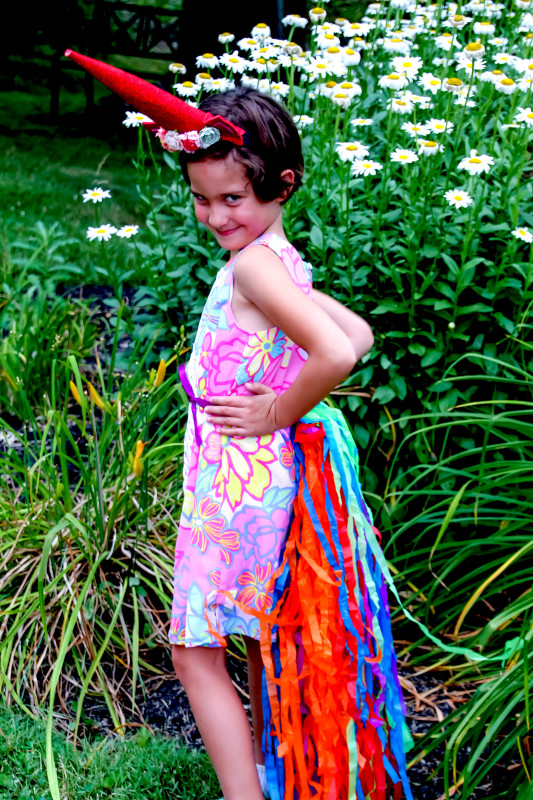 With leftover colored sand from last years party we made sand art in little star shaped keychains.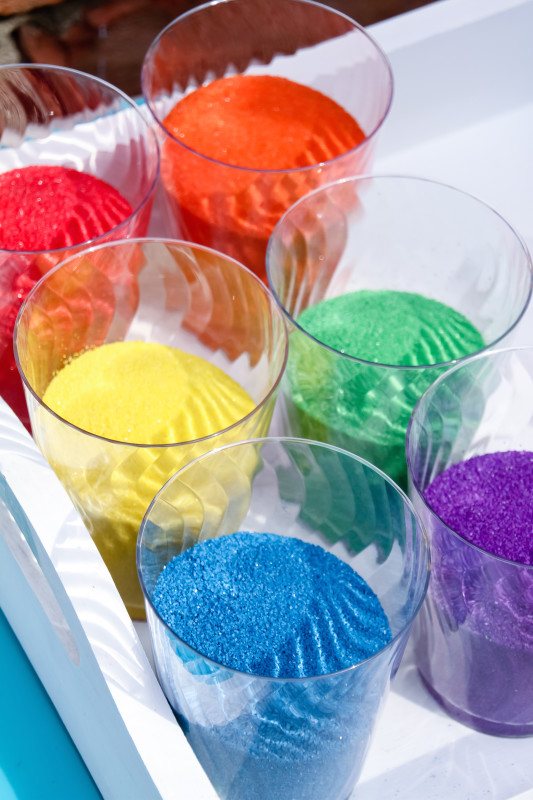 We made bracelets with pony beads.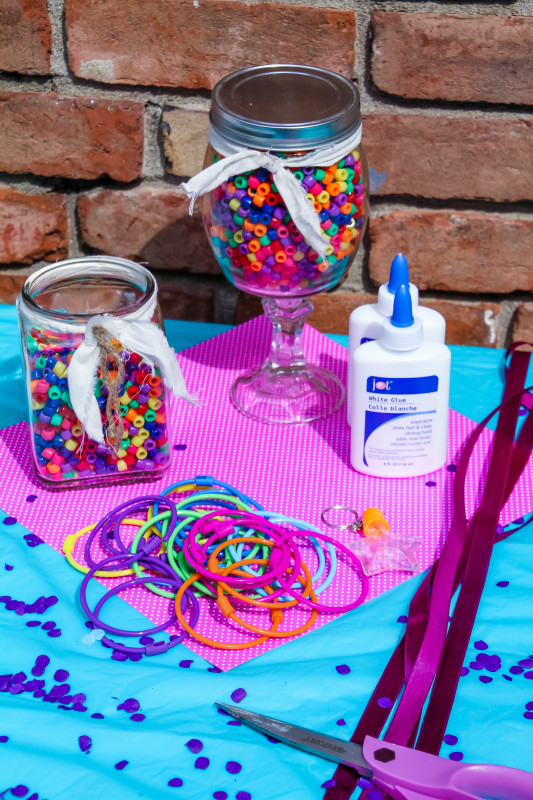 We even colored in rainbows on a rainbow printable.