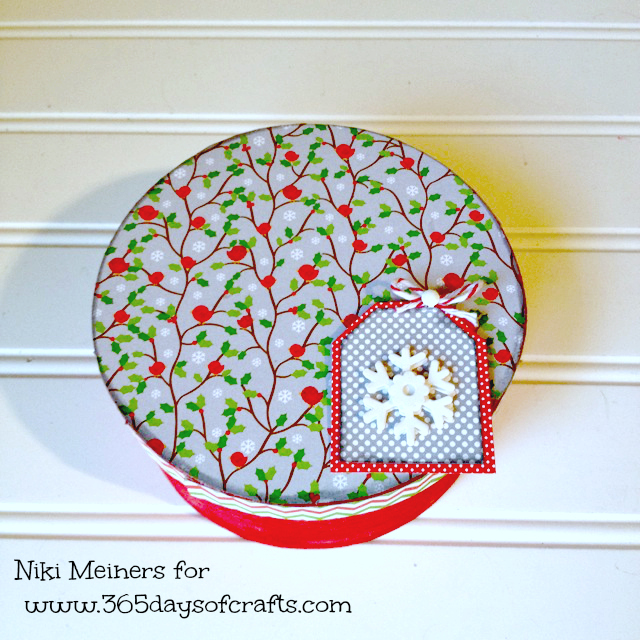 Pretty gift packaging for food makes it taste even better.  Okay, not really but I like to pretend it does.  When you use scrapbooking paper and pre-made gift tags a boring container is instantly prettier.  Do you like to bake or make candies during during the holidays?  I know I sure do and I love to give them in reusable containers.
Directions for Gift Packaging:
I bought a dozen of these little round wooden $1 containers from Michael's when they were  forty percent off.  I dipped them all in bright red dye from Tulip and let them dry.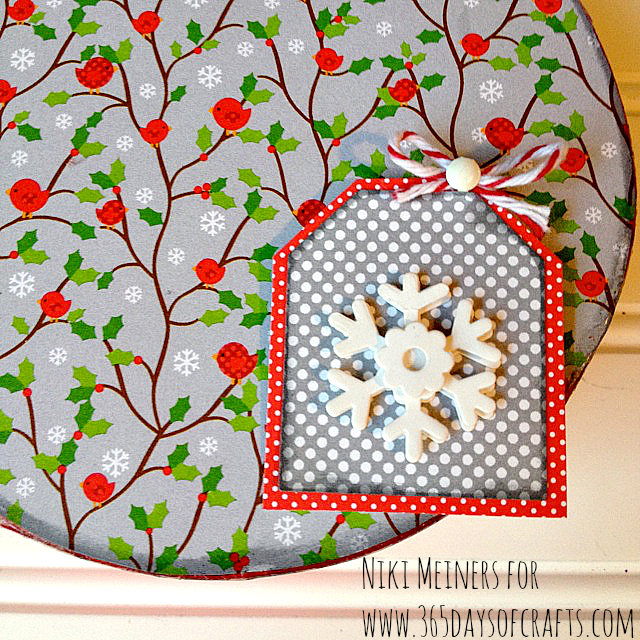 The next day I added paper to the lid, around the edges and to the top.  I used a tag punch to create the base for the tag.  I thought the tag could use a little more so I added another layer to it and trimmed it to size by hand. I then added the pre-made snowflake sticker and added a little ink around the edges of the lid and the tag.
Materials used for gift packaging:
wooden container
Scissors
Paper punch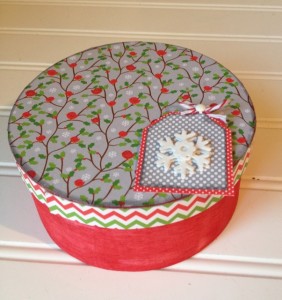 { 0 comments }